Erasmus - Intensive programmes (IP)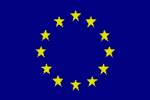 An Intensive Programme is a short programme of study which brings together students and staff from universities in different participating countries.
IPs must last at least 10 continuous working days (i.e., separated only by a weekend) and not more than 6 Weeks and must involve students and teaching staff from universities in at least three participating countries (including the co-ordinating institution). The number of students from countries other than the country in which the Intensive Programme is taking place must not be less than 10. An IP may not consist of research activities or conferences.
The universities are encouraged to invite to the IPs also specialists and experts in the respective fields of activity.
University of Vienna

Dr.-Karl-Lueger-Ring 1
1010 Vienna
T: +43 1 4277 46760
T: +43 1 4277 46763